Courtroom drama: What happens when a theatre has to host a criminal trial?
The curtain rose at Salford's 'Nightingale court' today - with just The Mill in attendance
What was supposed to be happening at The Lowry in Salford Quays this week was a sold-out production of The Curious Incident Of The Dog In The Night-Time, on tour from the National Theatre and hailed by The Times as "a phenomenal combination of storytelling and spectacle."
Instead, Judge Timothy Smith is sitting on the stage of The Quays Theatre, tapping away at his laptop, with a large royal insignia hanging behind him. A few yards in front of him sits the court clerk, and facing him is Mark Shanks, a tall, grey-haired barrister who specialises in criminal defence. Behind him is seated the defence solicitor.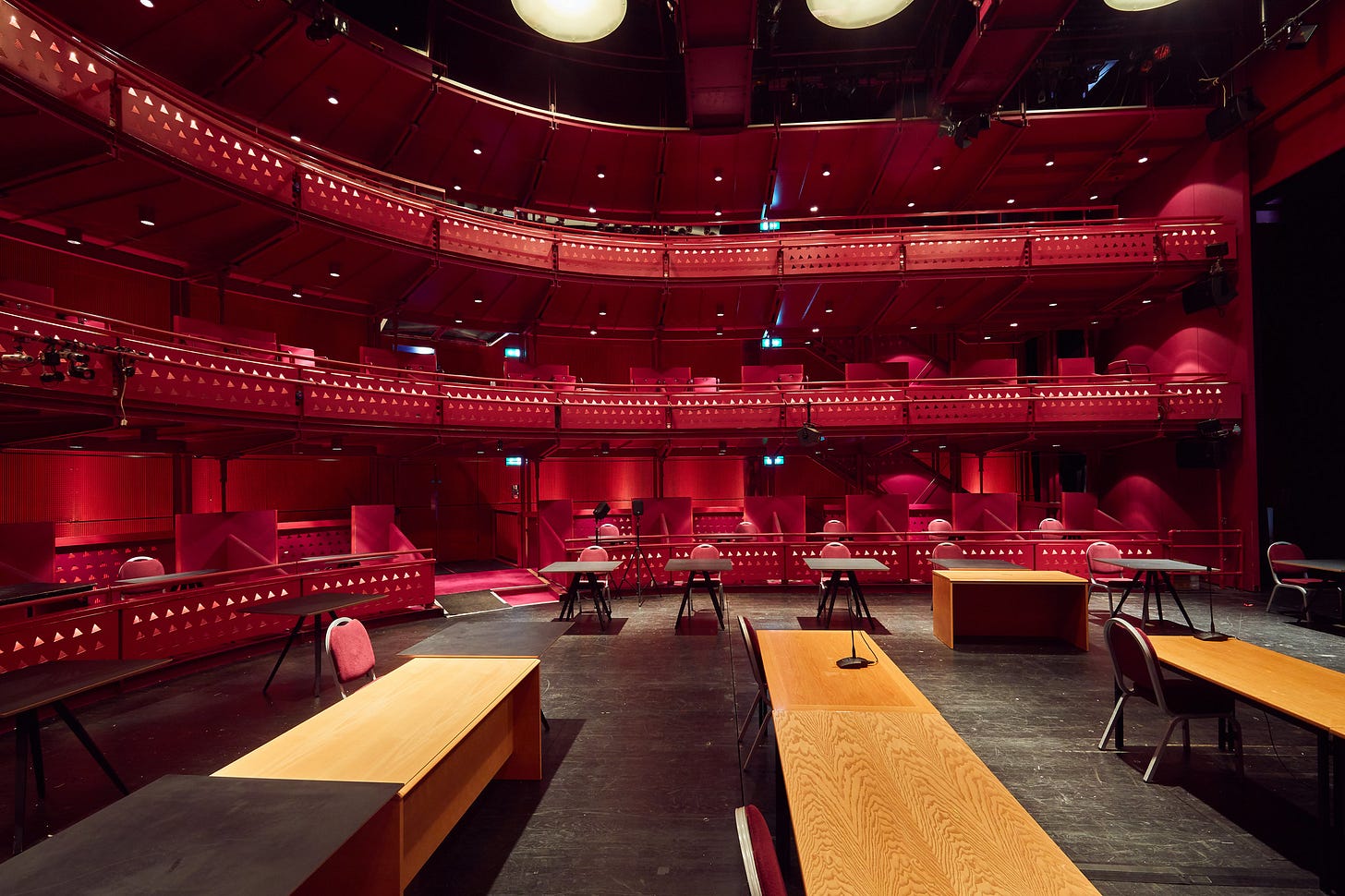 The long desks are for the lawyers, and the smaller ones further back are for the jury, the back row of whom will sit in boxes in the stalls.
At the doors to the lower stalls, where the theatre's ushers would normally stand letting latecomers into a performance at opportune moments, there are security guards wearing masks. And on each side of the stage are wide-screen TVs, which wi…
Keep reading with a 7-day free trial
Subscribe to The Mill to keep reading this post and get 7 days of free access to the full post archives.