Good morning Millers - if you click on that big play button above you will be able to listen to The Mill's first-ever members' podcast. It's about Jeremy Corbyn, what's coming next with Keir Starmer and what the future holds for Greater Manchester politicians like Andy Burnham, Angela Rayner and Rebecca Long-Bailey.
My guest is Patrick Maguire, a political correspondent at The Times and co-author of the new political page-turner Left Out: The Inside Story of Labour Under Corbyn, which he has written with Gabriel Pogrund from The Sunday Times. Patrick and Gabriel managed to persuade most of the key figures in the Corbyn world to speak to them, and their book is both gripping and extremely even-handed.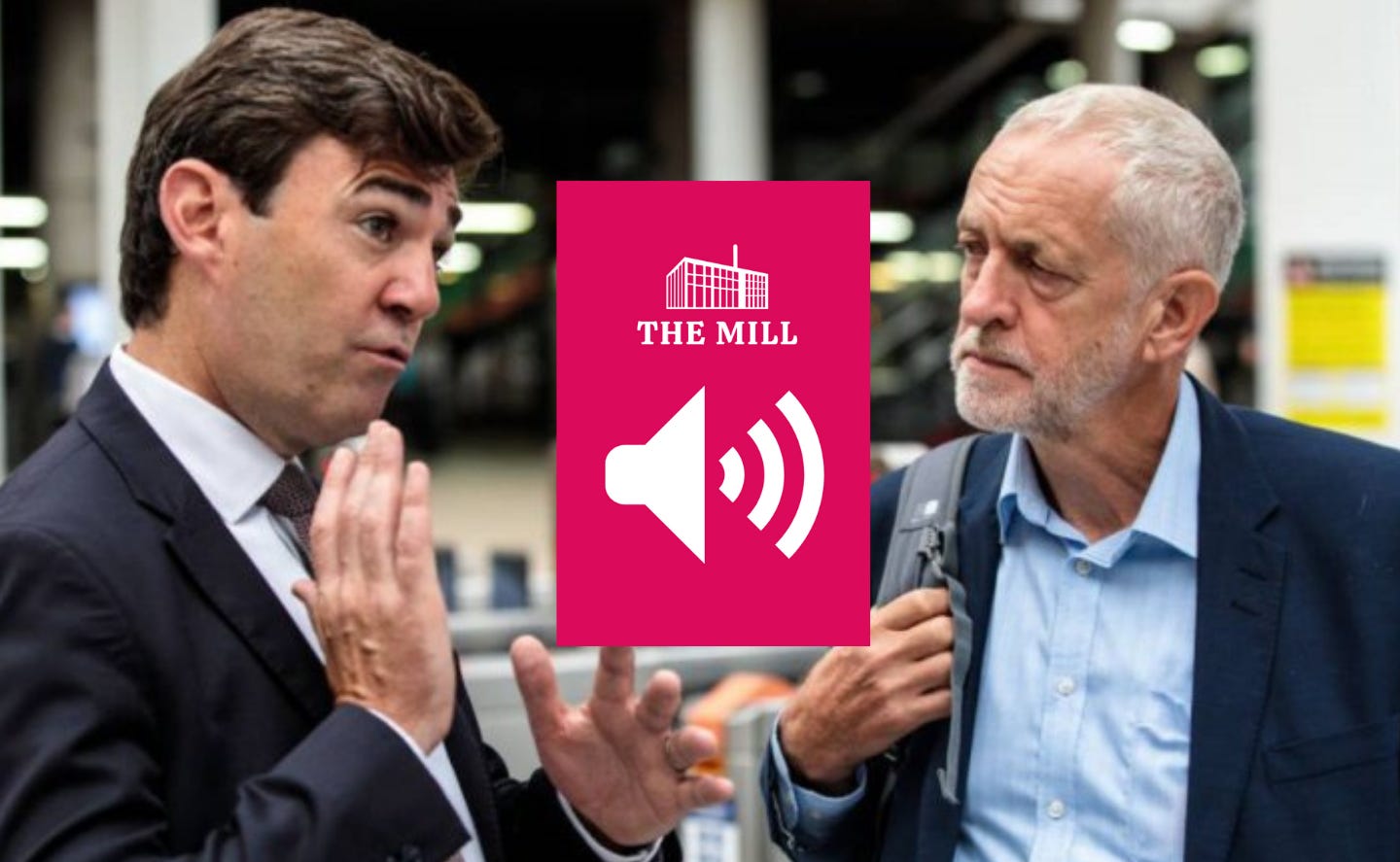 I'm really glad Patrick agreed to be our first guest on The Mill's podcast because he's one of the most interesting and articulate journalists in Westminster. It's a long interview, so I've listed the key topics below with a time next to them so you can jump to the bits you are most inter…
Listen to this episode with a 7-day free trial
Subscribe to The Mill to listen to this episode and get 7 days of free access to the full post archives.