Discover more from The Mill
Award-winning local journalism from Greater Manchester's new quality newspaper - join our free mailing list or support us as a paying member
Over 39,000 subscribers
Where is Manchester supposed to put its students?
Whole neighbourhoods in the south of the city have become university dormitories.
By Jack Dulhanty
Thursday night in a side room of an assisted living complex called Mitford Court. The Fallowfield Community Guardians are meeting to discuss the last few weeks in the area. Fallowfield, a neighbourhood mostly made up of old rows of Victorian terraces branching off Wilmslow Road, is more often thought of as a student village. According to the latest census, 54.7% of its population are students. At least during term time, that is. 
There are, however, no students at the Fallowfield Community Guardians meeting. Everyone is a long-term resident, some living here for over 30 years. The meeting opens with everyone stating their names and how long they have lived in the area. 
There's a feeling of solemn affinity, the kind you'd expect at an AA meeting. The longer term the resident, the more elegiac their tone. "Nick Roberts," says one resident, who lives in an area nicknamed 'the brow', right opposite one of the largest student accommodation blocks. "Been on the brow for 37 years, suffering day by day." 
In attendance are two officers from Manchester Student Homes and one neighbourhood officer from the council, who needs to leave in 10 minutes. The meeting is led by Sue Hare, who is the group's chair and also member of the various other community groups in Fallowfield, all of which focus on the same issue: students. Or, more accurately, the volume of students in this neck of the woods.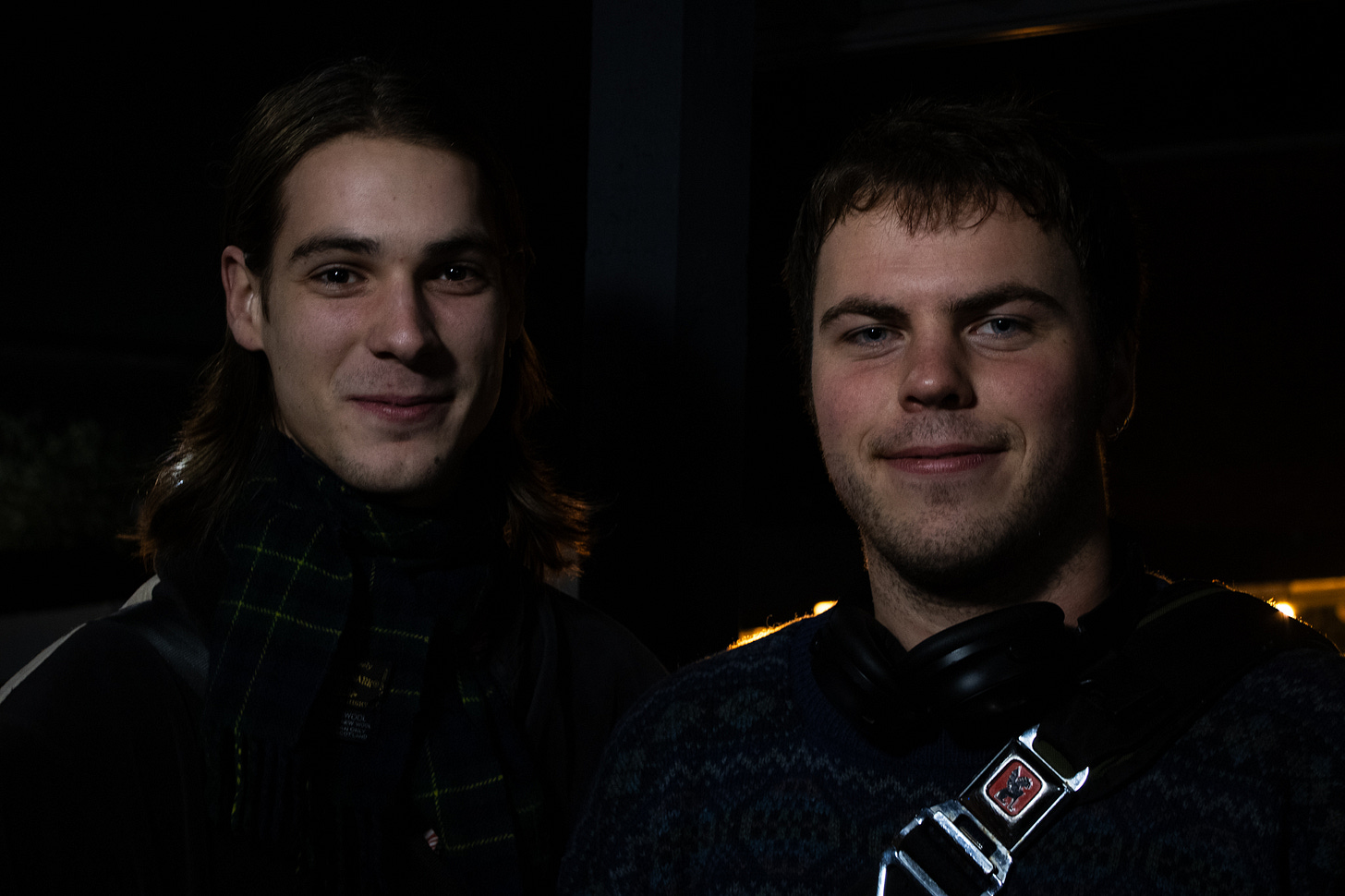 A few streets away from the madeira cake and mince pies at Mitford Court, at a pub called the Friendship Inn, a second-year student called Patrick — his face narrowly framed by long dark hair and a scarf — orders two pints of Guinness, extra cold. The bartender goes and gets two frozen glasses and pours the pints and puts them on the bar. Patrick hands one to his friend Lucas, and they go outside to smoke on the terrace. Below them are some 30 other students on long tables and benches.
"For me," says Lucas, who is from London and in his second year at the University of Manchester, "basically everyone, like 80% of people in halls, move to Fallowfield. It's just kind of what everyone does." Patrick looks up from the cigarette he is rolling: "yeah, I guess it's tradition." The pair live in a house of multiple occupation (HMO) with six other people. That's a terraced house, carved up into eight bedspaces. "From the outside, you really wouldn't think it would fit eight," Lucas laughs. I have been told about some HMOs in Fallowfield housing 19 students, although I haven't personally visited one. 
Exactly when students started to move to Fallowfield and other neighbourhoods south of the universities is difficult to pinpoint, but there has been an established student population in the area for decades. Not that it's Fallowfield alone, there are similar concerns in Hulme, Ardwick, Rusholme and Withington. South Manchester readers with long memories may recall East Didsbury as a student hotspot in the 1960s, its townhouses carved up into bedsits and student lets. But in recent times, the party has quite clearly moved to Fallowfield. 
"We moved here in 1992," Sue, the chair of the Community Guardians, tells me. "And in the late '90s, the housing market changed. Suddenly, after everything being flat for ages, prices started going up and people found they could suddenly sell their house." Then, Sue says, things fell into a familiar rhythm. A family would move, a landlord would buy their house. An elderly resident would leave, a landlord would buy their house. The neighbour sold up, and a landlord bought that, too. These houses were then turned into HMOs and rented to students or other transient residents.
This left residents feeling like the area is less of a community and more of an extension of the campus. Most of the area's local businesses have changed to serve a student population — takeaways, bars and off-licences mostly. "Here, ironically, is the last place you would expect to find a bookshop," one resident tells me. On Ladybarn Lane (in Ladybarn, which may technically be distinct from Fallowfield but which also feels like an outpost of the universities), the Post Office savvily markets itself as a Student Convenience Store.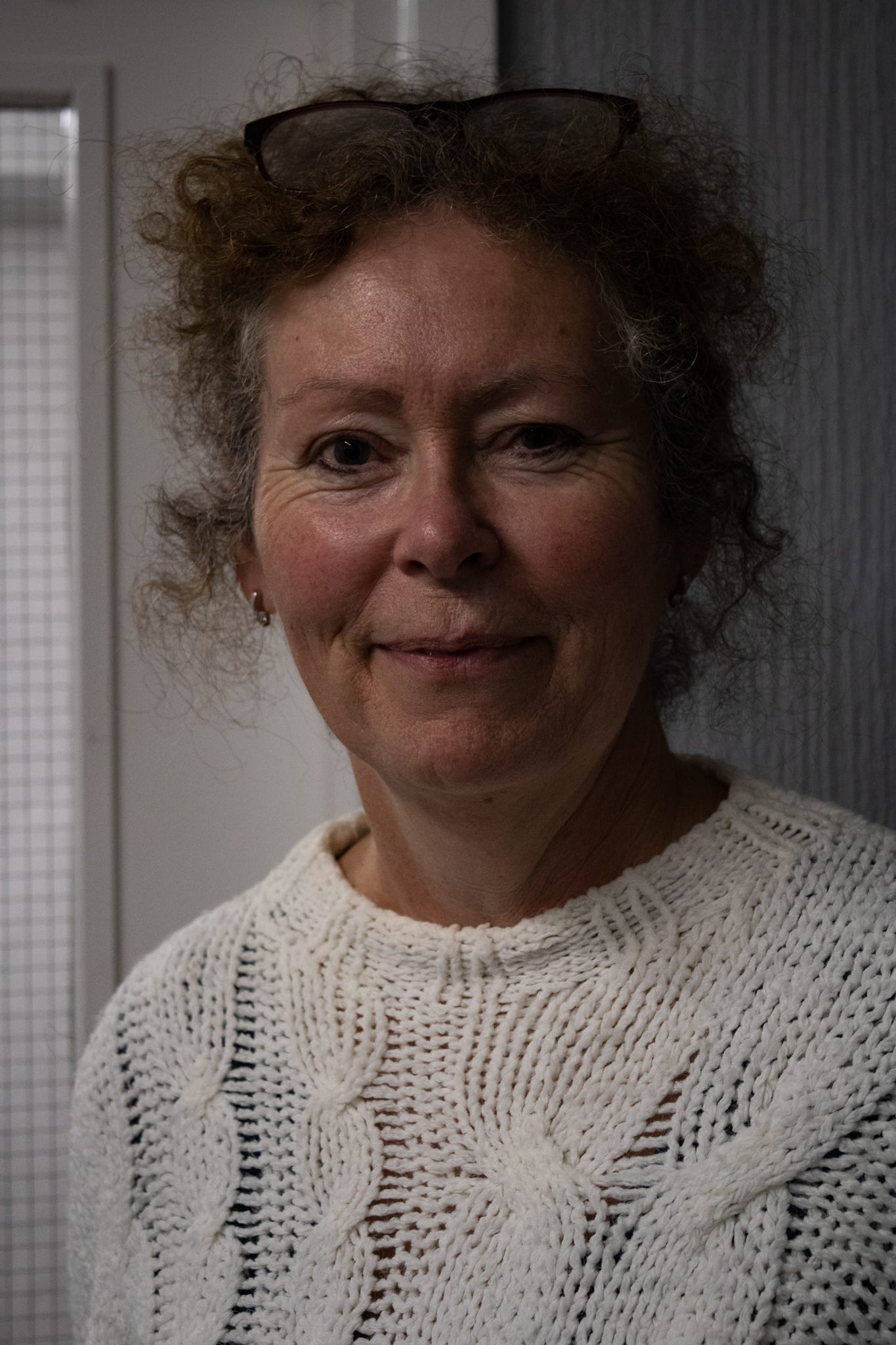 Across Fallowfield and its neighbouring dormitory neighbourhoods, there are issues of noise and antisocial behaviour and open drug dealing. "It can be a random Tuesday and someone will have decided to throw a house party for 100 people," one resident named Tom told me. He moved here with his wife and newborn daughter in 2019, but now "she can't play on the road because there are a lot of drug dealers, driving very quickly away from whatever deal they've just done."
And at the end of September, the university put in a planning application to expand one of its halls of residence in the area by 950 bedspaces. Fallowfield Campus, on Owens Park, is a vast complex of purpose-built accommodation that many agree needs modernising. But residents argue that increasing bed capacity to 5,400 will prove untenable in a community they say is already oversaturated with students, with over 90% of some streets being student lets and just two or three owner-occupiers slotted in between.
The crux of the issue is that Greater Manchester is severely lacking in proper student housing and as a result they flood into streets that were built for regular residents, driving up rental prices and causing the kinds of social issues listed above. 
There were just over 121,000 students enrolled in higher education in Greater Manchester in 2021, up from just over 96,000 in 2014. That's an astonishing rise – around 25,000 extra students in the city region in less than a decade, the vast majority of whom study in Manchester at the University of Manchester or MMU. That's like a new town's worth of people turning up and needing somewhere to live, most of whom want to live within walking distance of their friends. 
The planning consultancy Lichfields says that student enrolments for the 2020/21 term created demand for 6,300 additional bed spaces across Greater Manchester. Enrolment for the following term bumped that up to 9,000. Its analysts write: "There is now intense competition between working households and students for rental accommodation in Greater Manchester." This is one of the factors driving a "perfect storm" in the rental market — with rents rising by up to 40% year on year in some areas.
There are basically two types of student accommodation: 'halls', built and operated by the university and so-called Purpose Built Student Accommodation, or PBSA, meaning large developments (think the shiny towers near Oxford Road with brand names like "Unite" on them) built and operated by private companies.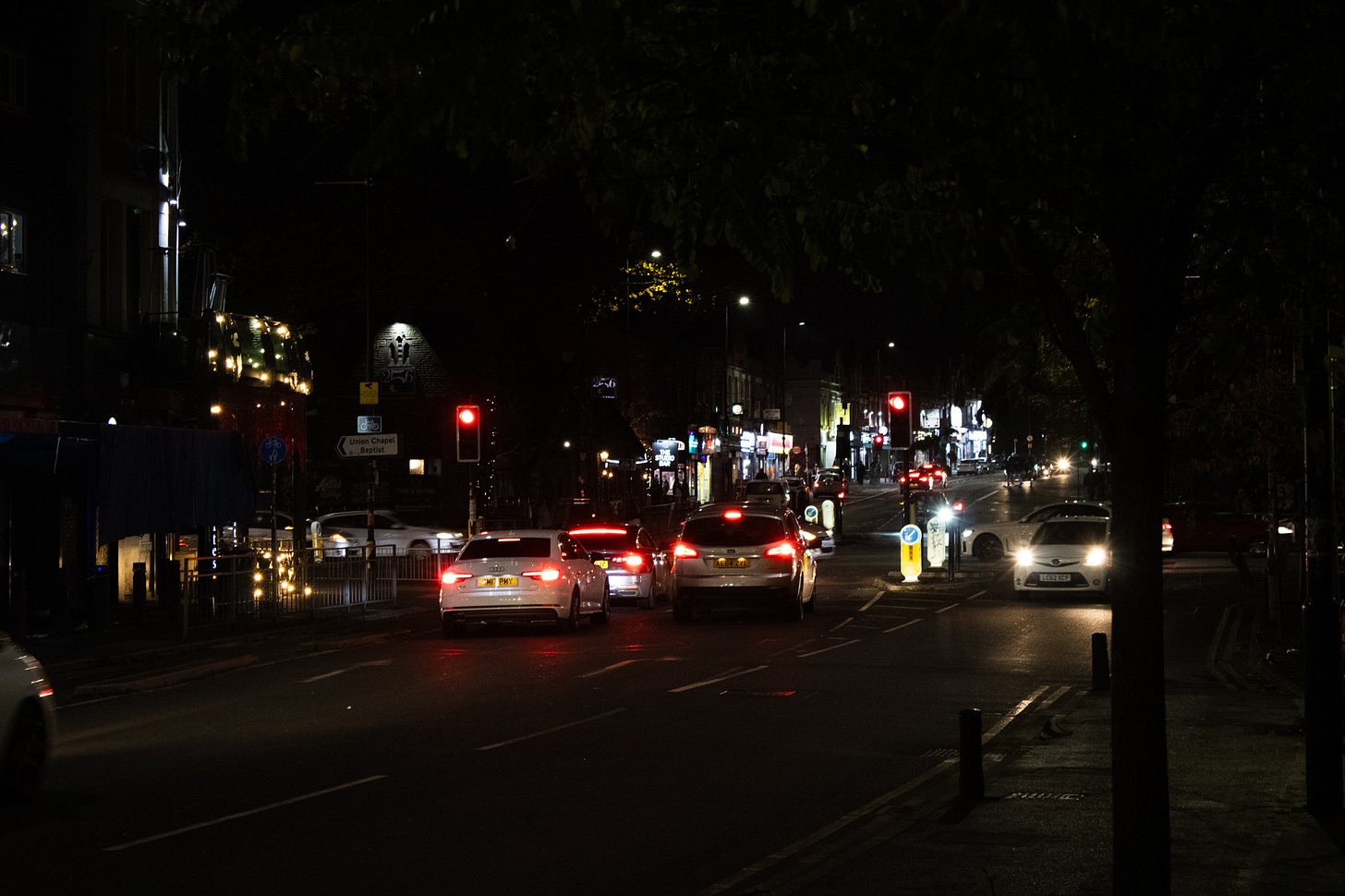 But at the moment, very little PBSA is being built in Manchester compared to other cities. According to Knight Frank, developers will deliver 2,328 new bedspaces in Leeds in 2023-24, 1,544 in Colchester and 1,346 in Bristol. But Manchester's number is in the hundreds, partly because the council put a moratorium on the construction of PBSA accommodation in 2017, restricting the pipeline to a set number of beds. The real estate company CBRE calculates Manchester has added 4,745 beds since 2018, well short of the 8,100 required. "This means that Manchester is one of the most undersupplied major university cities outside of London," it says. The council recently revealed it was considering abandoning its moratorium on PBSA.
With that in mind, the university says the Owens Park development will take pressure off neighbourhoods like Fallowfield because it will house more returning students as well as the first years and international students that are guaranteed a place in halls. "One thing we definitely don't support is any further increase in HMOs in, for instance, Fallowfield or Withington," Simon Merrywest, the University of Manchester's director of student experience, tells me. "We would like to see that lack of supply dealt with both by the development we're bringing forward and the further increase of PBSA in the city." 
But residents say the university is failing to see how moving into Fallowfield has become an integral part of the Manchester student experience, and the residents of the new blocks will want out of Owens Park after a year. "I understand that," says Merrywest, "but that is not our intention whatsoever." He reiterates the increase in rooms is designed for returning students, but would any actually take them?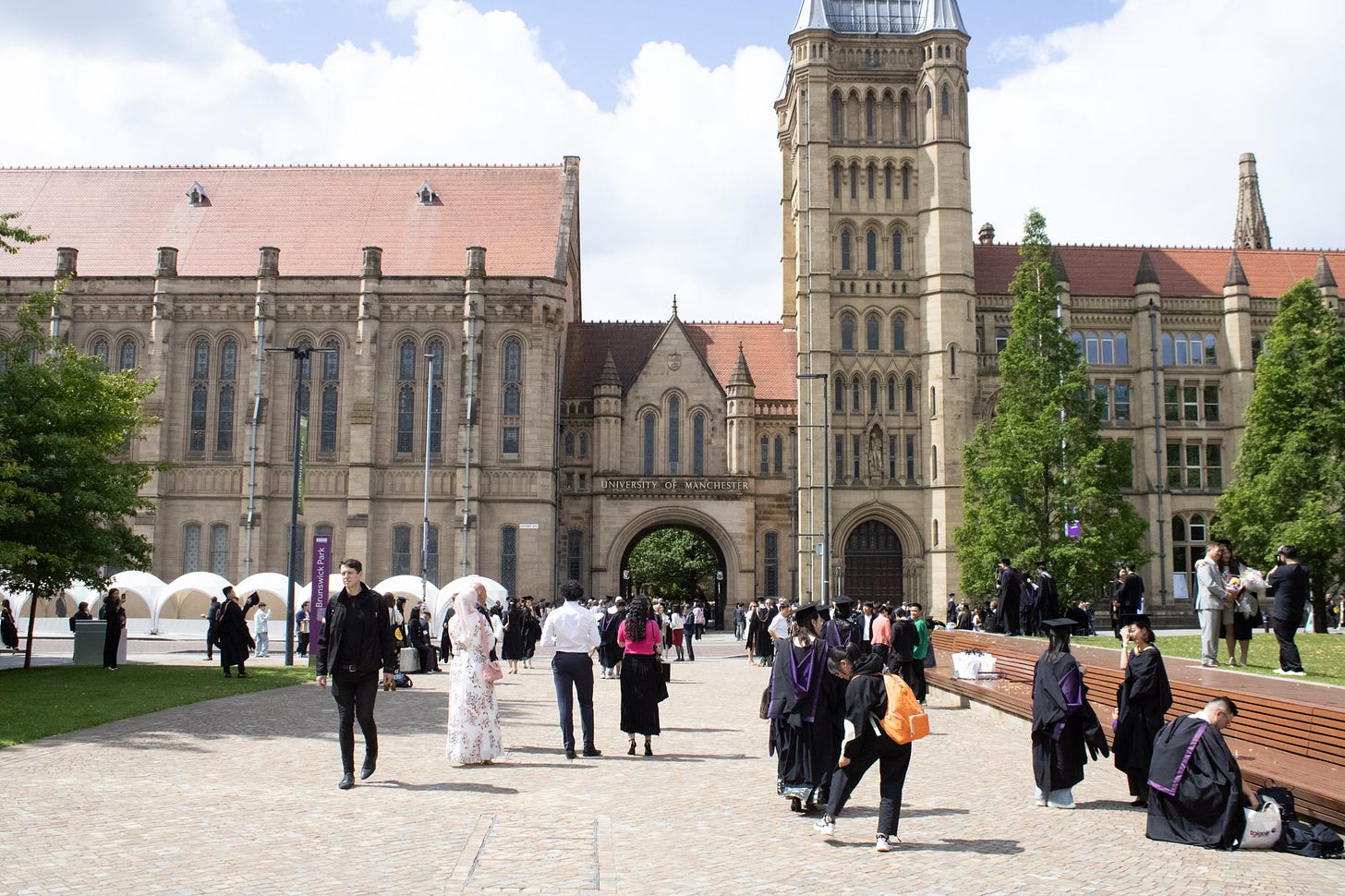 Of the second year students I have spoken to, none said they would take the option to stay in halls in their second year. They'd all want to move out. "That's not the tradition here," Lucas says. "It is in some other universities, but not here." Natalia, a second year economics student, said: "if anything, if they didn't get enough demand from returning students, they'd just fill it with first years." 
Seeing the struggles the university had last year accommodating first years, this seems like a decent theory. As Natalia's friend Bella interjects: "when we came last year, it was so bad. They were giving people money to come back next year, they put one of my friends in Liverpool."
Vita Student, a big development on Oxford Road, is one example of private PBSA that planners say the city needs more of. Vita is very popular with international students and has lots of lovely facilities, but its most affordable studio is £332 a week. Over in Fallowfield, prices generally hover below £200 a week. 
"It's cheap," says Lucas, back at the Friendship Inn. "I wouldn't want to live in the centre necessarily, because it's a little more expensive, plus it's bigger houses here."
This is why residents reject the idea that the Owens Park development will ease pressures on local housing. "If they grant this application, the idea that houses will turn back to family occupation — well, prove it to me," says Kattie Kincaid, who I met with a group of other residents at her home not far from the Friendship Inn. "Because every time they have expanded Owens Park, the numbers in the area have gone up."
When I asked Merrywest if there could be anything in the university building accommodation in areas north of the city, or just generally away from the parts of south Manchester that are coming under the most pressure, he said it isn't the university's place to "socially engineer" where students live. "45% of our first year students who apply to university want to be in that Fallowfield area," he says.
Residents I spoke to say they think the university experience of moving out — and in the case of the Manchester university experience, moving to Fallowfield — has become too commercialised and more students should just stay at home and commute to study. But that kind of culture shift seems a way away.
Gavin White, the council's executive member for housing, lived in Withington when he was a student in the 1990s. He then bought and renovated an ex-student HMO when he came back to Old Moat, which covers parts of Fallowfield, and where he is now the local councillor. You won't be surprised to hear he and some of the Fallowfield residents disagree on a few things.
White thinks his area has become more diverse, pushing back on the point made by residents that it has become a homogenised strip reliant on the student pound, and he emphasises the positives. "The benefits of the student population are also really important: local spend, transport infrastructure, volunteering," he says. 
White also claims that — contrary to the Fallowfield resident's prevailing feeling that their area is becoming more and more saturated — a look at the number of tax-exempt student households shows they are decreasing in the area, becoming more focused around the Oxford Road corridor and city centre. When residents were given this data in the form of a map — showing the number of tax-exempt student households in south Manchester decreasing by 29% between 2014/15 and 2023/24 — they rejected it out of hand.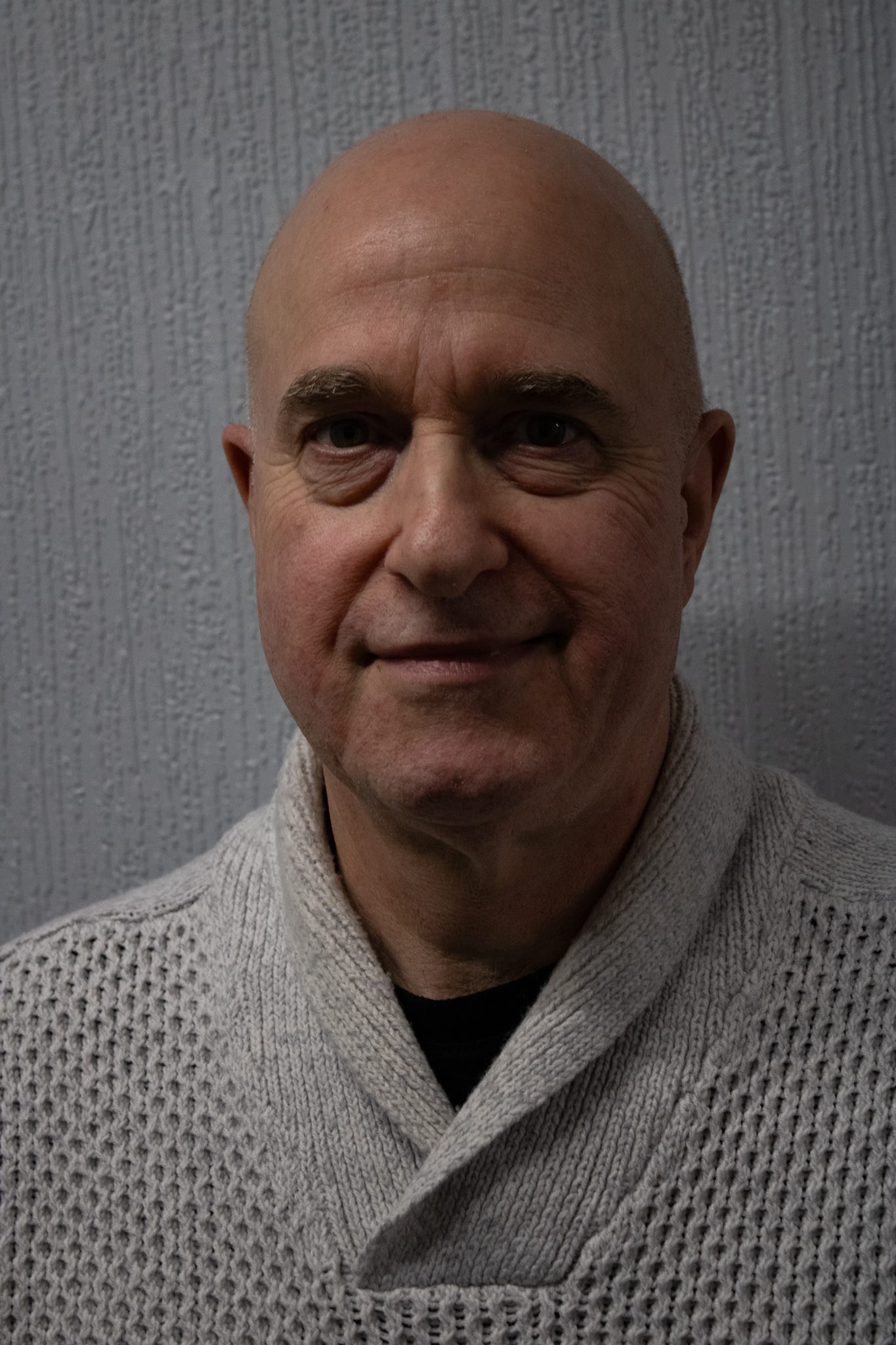 "It seems to show the number of HMOs in the area has fallen," says Kattie. "We don't think that's correct, we know some of these streets, we have worked it out ourselves." They say some HMOs are a mix of students and council tax payers, which they think muddies the figures. Many HMOs in the area now have grown in size under permitted development laws, which were relaxed in 2020 and 2022, allowing landlords to make more changes to their properties without planning permission. "Any existing HMO is a hell of lot bigger than it ever was," says Kattie.
All this, residents say, drains the area of a sense of community. Because the transient population of students are rarely around long enough — and are too caught up in their own lives — to care about improving the looks of streets or taking part in civic life. "There's no level of acknowledgement that other people exist," Nick, the long-term resident on the brow, says of the students. 
And, as it happens, students agree. "On the road we live on, our next door neighbour is an elderly man," says a third year film and media student who asked not to be named. "And I feel like a lot of the time, as a house, we forget." Bella, Sara and Natalia, three students I meet at Haus, a student haunt where all the rooms are lit a gaudy pink, say they live on a cul-de-sac where one house in the middle is owned by an 80-year-old woman named, and all the others surrounding her are student lets. 
"I feel like, for a lot of us," Natalia says. "It doesn't feel like real life yet? We're almost just roleplaying. It's not real for us." After a year here, maybe two, they'll move on and a new set of students will move in and start their cycle of learning again. 
But that doesn't create a community people can rely on. It might feel bustling on a Saturday night — or any given night, really — but there is little in the way of cohesion, and a feeling exists that there are fewer and fewer people to look out for one another.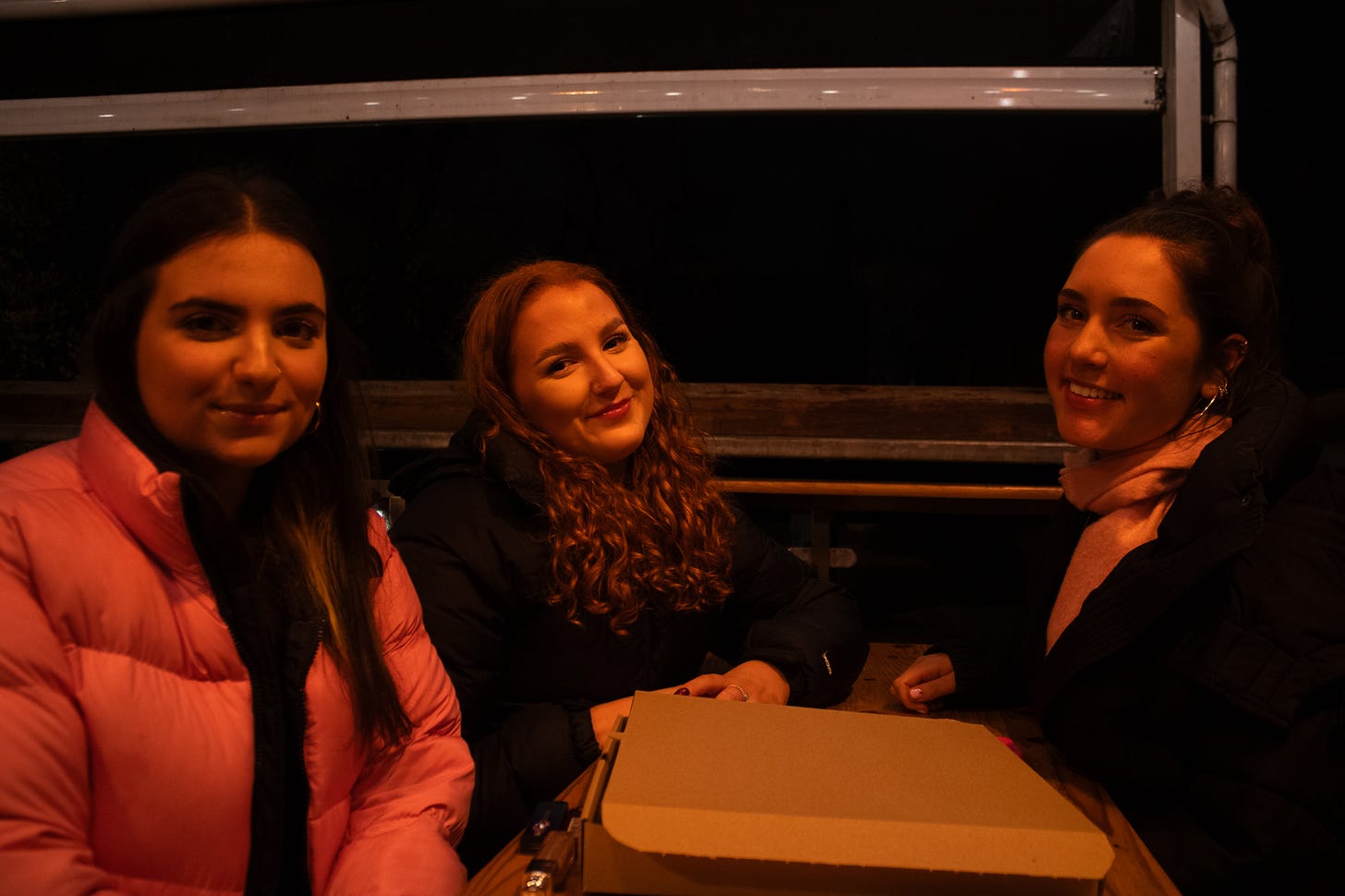 Sunti, a friend of Kattie's who drops by her house while I'm speaking to residents there, tells me about being diagnosed with breast cancer a couple of years ago. Aggressive treatment followed and she needed help. When her chemo was at its worst, she got it from people she knew in the neighbourhood. "They came to my house, they propped up my pillows, made sure my kids were okay, they brought me food," she says. "And— that's neighbours."
"That's why we can't leave," Sunti's neighbour, Zammurad, says. But people already are. Tom, the one who says his daughter can't go out because of drug dealers, is looking at moving. Kattie — who gave an impassioned speech about the need for solidarity with similar community groups in Hulme and Ardwick, where other student developments are being opposed — had spent the evening before on RightMove. 
The students I spoke to were sympathetic. They know they aren't easy to live around but there's also a sense that it won't make them change. Why would it? They're only here until next year, then they'll probably move to Withington for their third year to slow down. When I ask them if they'd live here were they not students, they say no, and then: "Maybe Chorlton?"
Are there too many students in some neighbourhoods – and what is the solution? We would welcome your views and insights on this story – please leave a comment if you are a paying member. To get in touch with the writer, click here.