Discover more from The Mill
Award-winning local journalism from Greater Manchester's new quality newspaper - join our free mailing list or support us as a paying member
Over 39,000 subscribers
Monday Mill briefing: The biggest stories and things to do and see this week
Plus some very exciting Mill news
Good morning Millers, and welcome to our first Monday morning briefing - a round-up of important news around Greater Manchester, plus some recommendations for things to do this week.
First, some exciting news: This time next week you will be able to become a member of The Mill! For £5.60 per month, members will get access to a full, scaled-up offering from The Mill, including great journalism every couple of days and invitations to regular member meetups and private online discussions. Our founding members will be the supporters of a vital new media organisation in Greater Manchester, one that is committed to high standards of reporting and writing and is built around readers rather than advertisers.
Paid memberships are how The Mill is going to be funded - how all of its reporting and growth will be paid for - so it's an important and daunting moment in our young life. I hope as many of you as possible will be able to join next week so we can build up the kind of income that will make this venture sustainable and will allow us to expand the team and increase our coverage. We will continue to publish weekly free stories for those who don't join the membership, which is a core part of our civic mission and will be made possible by the support of our members.
Why are we launching memberships now? The Mill has been going for three and a half months, and it's taken off much faster than I expected, with more than 4,000 of you on the email list already. The final thing I wanted to put in place before launching the membership was a set of really high-quality contributors, who will be able to report on a wide variety of topics in and around Manchester with intelligence and energy. That's what we have now.
In the past fortnight I've heard from dozens of journalists who want to contribute to The Mill, and have commissioned a few of them already. They include veteran national newspaper reporters, writers who contribute to global publications like The New York Times and really talented young journalists who have fantastic ideas and will become stars on The Mill. It shows how much journalistic talent we have in this area, and how little of it is currently being deployed to report on local issues because of the lack of outlets. It really excites me about the range of stories we are going to publish in the months ahead.
Finally, before we get to the news, a quick request. We would love to add hundreds more readers to the email list before we launch our memberships next week. If you forward this newsletter to a few friends, we will enter you into a draw to get a year of free Mill membership. Our publishing platform Substack has some way of knowing when people have forwarded a newsletter a lot, so no need to tell us you've done it - just hit forward now and tell your friends or colleagues why they should sign up.
---
Mill news briefing
Rule of six | The government's new rule limiting us to social gatherings of no more than six people came into force last night across the country. It doesn't change the extra local restrictions in force in most of Greater Manchester, where home visits are still banned by law in all boroughs except Wigan and Stockport, who are on national rules. Oldham (along with Blackburn with Darwen and Pendle) has its own set of tighter restrictions, and Bolton has different ones, including forcing restaurants and cafes to only serve takeaways, and to close at 10pm. Infection rates have risen again in most of Greater Manchester, but we are still waiting to see any major upticks in hospital admissions or deaths, which are both still at very low levels. If that happens, we will do a special edition on it.
Testing debacle | A leak to The Sunday Times shows that the government's testing programme has a massive backlog of 185,000 swabs, and is being forced to send tests to labs in Italy and Germany. "The actual number of people being tested for the coronavirus stalled to just 437,000 people a week at the start of the month — equivalent to just 62,000 a day," the newspaper reported. The leaked document showed Manchester's lab has a backlog of 48,000 tests, and has a void rate of 8.8%, both the highest in the country.
Bolton spreader | A 23-year-old man from Bolton called Layton Migas has been revealed as the recipient of a £1,000 fine after he failed to quarantine on his return from six weeks in Ibiza and threw a house party, according to The Sun. "His Instagram account shows him lying in a pool with three girls and another clip shows him having champagne poured down a girl into his mouth on a party boat," the paper reports. Migas says he was just partying with the people he had been holidaying with, and describes the fine as "pretty harsh", adding: "There is no payment plan, you literally have to pay the £1,000 or go to court."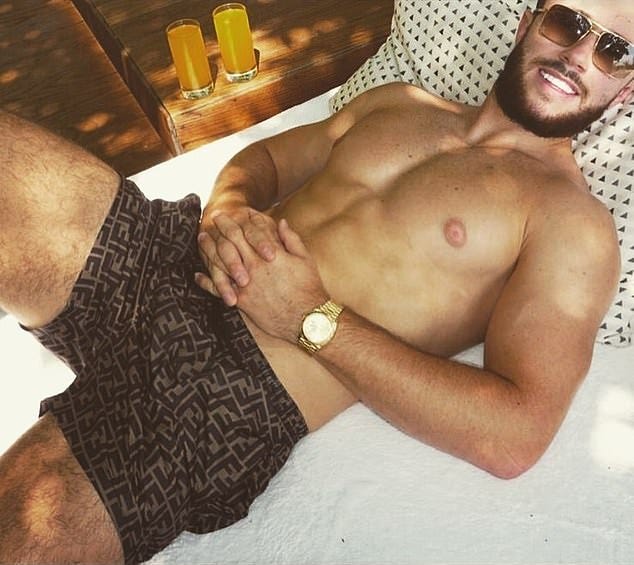 Layton Migas, in a picture posted on social media
Piccadilly revamp | Manchester-based landscape architect LDA Design says it has sent the council three concepts for the regeneration of Piccadilly Gardens, Place North West reports. The public will soon have their say on the different designs at the end the year, with Sir Richard Leese quoted as saying: "Concept designs for a more welcoming, family-friendly space with design elements which help deter anti-social behaviour are well advanced." The council also confirmed that the free-standing part of Tadao Ando's concrete wall will soon be demolished.
Cladding | There are still 10 private buildings with Grenfell-style cladding in Manchester, according to a new report to the council. Potentially dangerous cladding has now been removed from 14 high rise buildings owned by housing associations, writes The Meteor, but of the 12 high rise buildings in private ownership identified by the report, work has only been completed at two of them. A group called Cladiators, which represents residents and leaseholders in high rises across Greater Manchester, has been campaigning on the issue.
---
Things to do this week
Art | The Whitworth reopens for the first on Wednesday, resuming a few exhibitions that were halted by the lockdown, and opening a new one called "White Psyche" which examines the story of Cupid and Psyche. The show questions why Cupid and Psyche look like northern Europeans in countless stories, paintings and sculptures, and asks some topical questions about the dominance of whiteness in the Western artistic tradition.  
Books | The writer Okechukwu Nzelu was born in Manchester in 1988 and went on to read English at Girton College, Cambridge before becoming a teacher via the government's Teach First programme. His debut novel The Private Joys of Nnenna Maloney - which came out last year - has been called "smart, serious and entertaining" by the Booker Prize-winning Bernardine Evaristo, while the Guardian calls it "a vivid picture of people seeking security and identity in the maze of modern-day England." Nzelu is one of the highlights of The 16th Chorlton Book Festival, which is taking place online this year, and his appearance on Sunday can be booked here.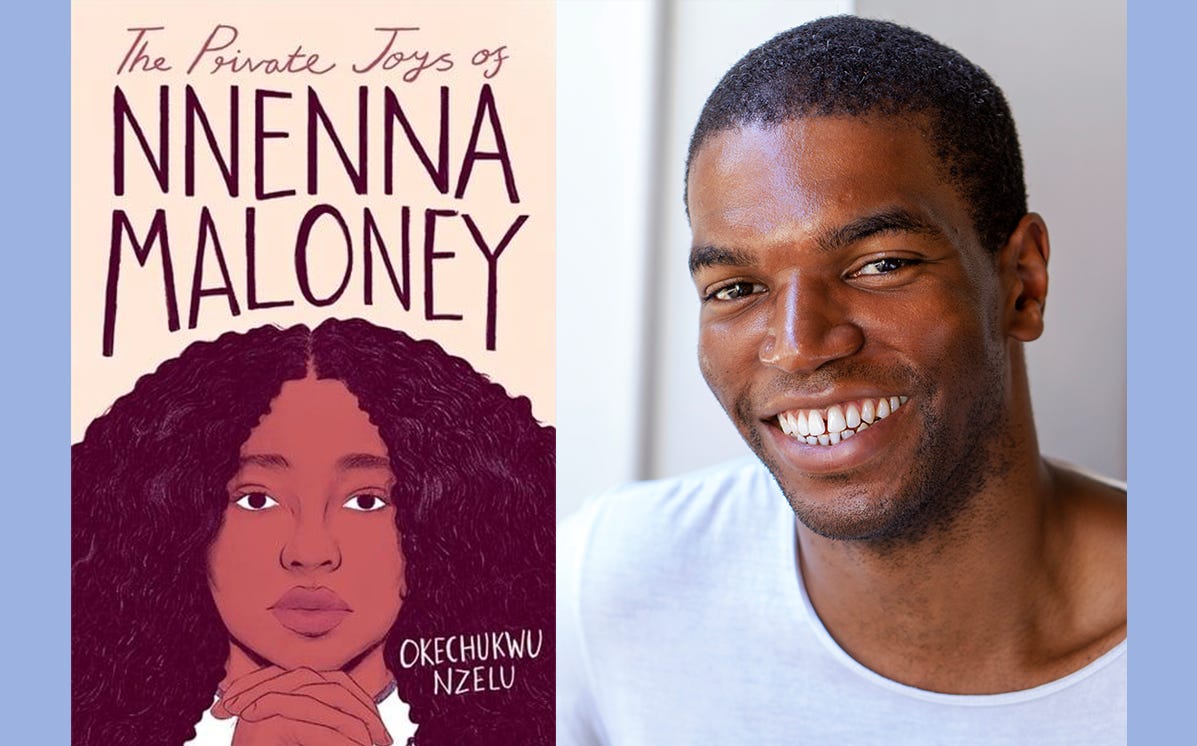 Food | Yesterday The Observer's restaurant critic Jay Rayner reviewed a new Indian restaurant on the Corn Exchange called Delhi House Cafe. "The restaurant has just turned eight days old as I lollop through the door, but it feels like a mature business well into its stride," Rayner writes. "It also boasts some of the best trained, and most cheery staff I have come across in a long while." Rayner concludes: "there is a lot to enjoy here."
Film | The festival of Spanish and Latin American film has resumed at HOME after being interrupted by the pandemic, including 24 screenings over the next three weeks. That includes 19 feature-length films, including four UK cinema premieres and four new Spanish short films screening before selected features. Mientras dure la guerra, Alejandro Amenábar's big budget historical drama set in 1936, screens in a week's time and still has tickets on sale.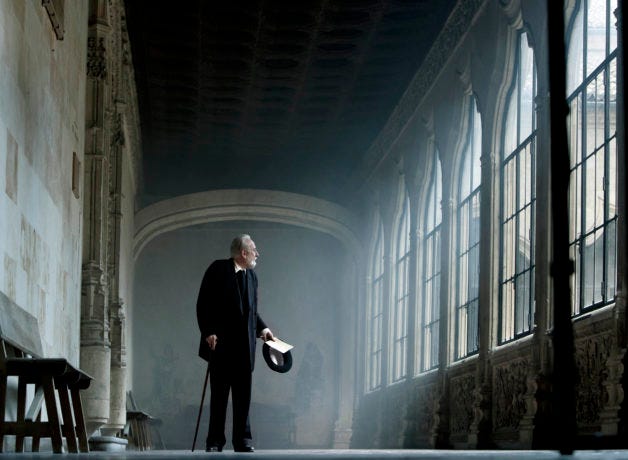 A scene from Mientras dure la guerra, which you can book to see at HOME.
---
In case you missed it: our story on Friday was about Miles Platting, a neighbourhood that sits a short walk from Ancoats and the Northern Quarter, but represents a very different world.
Coming up this week: Salford and Eccles MP Rebecca Long-Bailey was the Left's pick to succeed Jeremy Corbyn. So what went wrong?
Just a reminder: Please forward this newsletter to a few friends encouraging them to sign up, and we will enter you into a prize draw to get a year of free Mill membership. Thanks for your help.
If someone forwarded you this email, join The Mill's email list below