Inside Manchester's secret network of women calling out their exes
'It's the internet and famously you can't trust everybody all the time'
Dear Millers — today's story is about dating in Manchester. And specifically, about dating bad Manchester men. Or are they all so bad?
Mollie has been spending time in a very hard-to-access private Facebook group in which Mancunian women warn each other about who not to date, often with copious uses of the red flag emoji 🚩🚩🚩. The group seems like an important safety mechanism for a generation of women who do a lot of their dating via apps, meeting complete strangers rather than dates who are friends of friends. But as Mollie notes in her great piece, the group doesn't always seem to stick to its stated premise…
Scroll down to read that — and please join us as a paying member if you haven't already in order to enjoy it in full.
Reader callout: We're interested in hearing from Muslim and Jewish readers about what they are feeling and experiencing at the moment, for a piece about how the conflict in Israel and Gaza is impacting communities here. We don't just want to speak to community leaders — we also want to hear from you if you've seen an interesting dynamic play out at your mosque or your workplace, or if you have had an interesting or worrying encounter in the past few weeks. Please email Joshi with your thoughts or with your number so he can call you later today. Mollie is focusing a bit more on what's been happening inside the universities — please drop her a line if you know about that.
---
Rekindle your glow at RHS Garden Bridgewater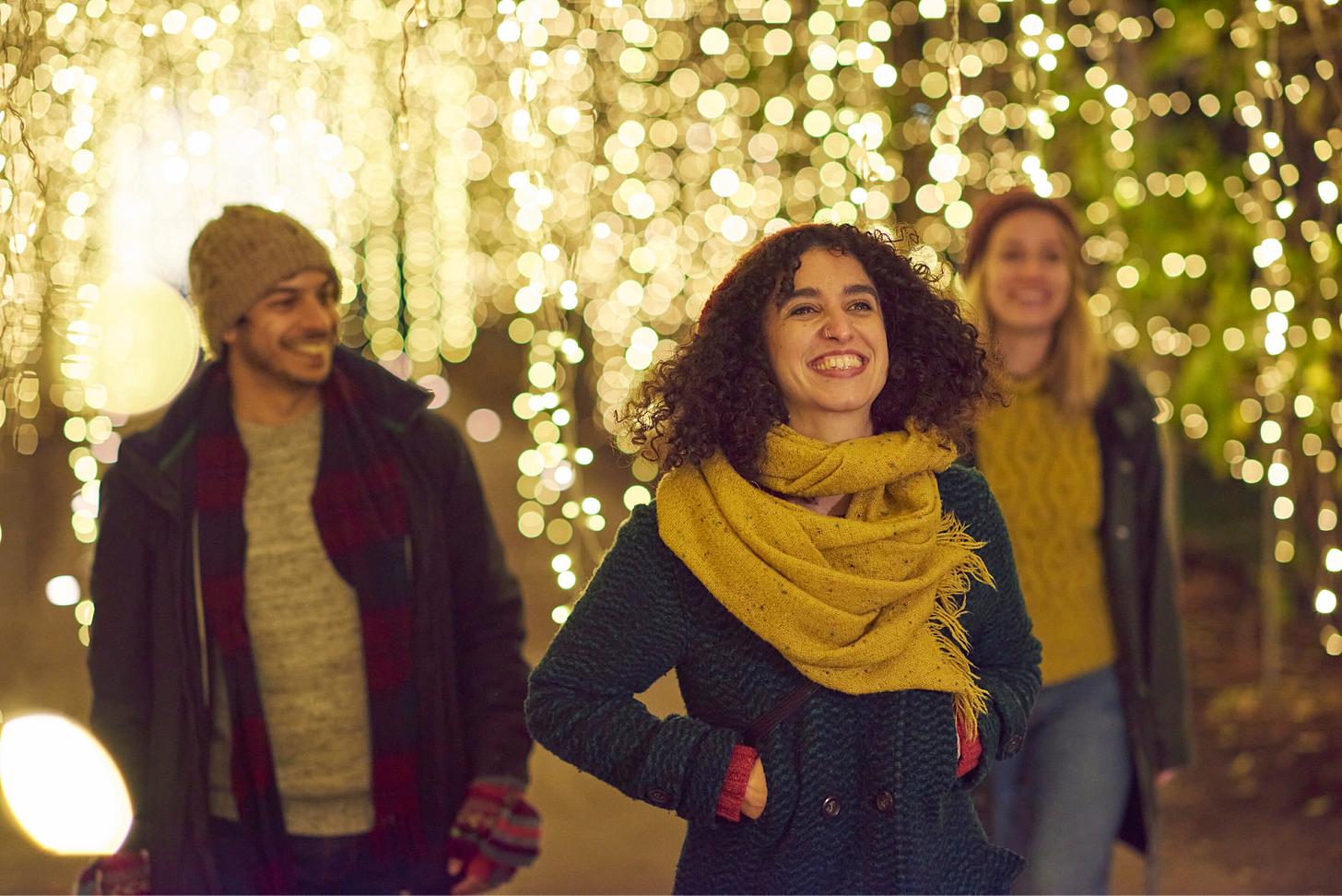 From today's sponsor: Struggling to come to terms with the dark evenings? Get yourself to Glow at the stunning RHS Garden Bridgewater — a visual feast of enchanting illuminations at one of Greater Manchester's best gardens. This year's programme includes interactive sculptures which allow you to create your own light art and a magical winter light trail. After that, you can warm up with festive food and drink, and even pick up a few Christmas presents for green-fingered friends in the gift shop. No car? No problem — bus 35 from the city centre drops you right outside. Glow starts next Wednesday (November 15th) and runs until the end of December. Tickets can be purchased here.
---
Your Mill briefing
⛺ Last week, Manchester City Council leader Bev Craig criticised home secretary Suella Braverman's plans to restrict the use of tents by homeless people. The proposal would be aimed at people who "choose to live in tents" having refused drug treatment or help finding housing. "After 13 years of power and instead of fixing Tory policies that are causing homelessness to sky rocket in this country they punish them," tweeted Craig. "Here in Manchester we are committed to actually helping people into homes and preventing it in the first place." It was pointed out afterwards, by urban planning expert Dr Morag Rose, that tents are already banned in the centre of Manchester, via a public spaces protection order (PSPO). It also happens that the city centre PSPO was renewed in July for another three years. "We must oppose Braverman's cruel plans," says Rose. "But if we don't overturn the City Centre PSPO then surely that's hypocrisy?"
🗞️ Reach Plc, the London-based media giant that owns the MEN (as well as dozens of other newspapers including the Daily Express, Daily Mirror and Liverpool Echo) has announced another massive round of redundancies, the third one this year. The 450 job losses "are part of proposals to trim operating costs by 5%-6% in 2024," reports the Guardian, which notes that Reach "has already cut costs by up to 6% this year." It's yet unclear how many more journalists in Manchester will be losing their jobs, but the layoffs will mean "significant change right across editorial, impacting every newsroom and team," according to Reach's chief digital publisher David Higgerson.
🚩 One Reach journalist got in touch with us to describe the "poisonous, mutinous" atmosphere on a company-wide call yesterday, in which CEO Jim Mullen — whose previous job was running Ladbrokes — ignored furious staff questions that were coming in thick and fast on a live chat function. One staff member asked: "How does slashing the staff to the point where the business will struggle to operate help us long-term?" Another wrote: "Maybe if we made our websites readable, this might help? Also putting local news on local sites rather than filling it with stories that have no relevance to communities covered by that website?"
🏫 Students at a school for deaf children in Bolton have been displaced after asbestos was discovered. It's the second time in two years that asbestos has been found in Thomasson Memorial Special School, the first time it was discovered while repairing damage caused by a flood. A recent report to cabinet members estimated the latest repairs, as well as housing students in temporary classrooms, could cost up to £1.4 million and take more than eight months.
🚩 Rochdale's cenotaph has been defaced in the lead-up to Remembrance Day this week. "Free Palestine" was found spray painted across the front of the cenotaph on Tuesday, and Palestinian flags were also mounted around the memorial. It is now being guarded by community support officers.
---
Inside Manchester's secret network of women calling out their exes
By Mollie Simpson
A photo of a man wearing a tight beige t-shirt and an expensive watch had just been posted when I joined the group. He was sitting on a wall against a backdrop of tropical plants in what looked like a Victorian Palm House, a small chunk of his collarbone exposed. "Any ☕???" a woman said in the caption.
"Avoid this one…. 🚩🚩🚩🚩" a different woman replied later that day, before going on to explain the reason for the red flags. Her friend had dated this guy, and after they broke up, he stole a TikTok video she'd made of a barbecue she hosted, and posted it on his own feed, presenting it as if it was his own homecoming party. As a result, he wasn't to be trusted. 
Are We Dating the Same Guy? is one of Manchester's most secretive and active Facebook groups. As of today, there are 4,900 members, who share warnings (red flags 🚩) about men they have dated or ask for background (tea ☕) on men they're currently going out with. Only women are allowed to join and talking to men about the group is strictly forbidden.
It turns out there are over a hundred of these Facebook groups around the world, including Manchester, Liverpool, London, Nottingham and Sheffield, all run by volunteers who run the groups with a strict set of rules (more on this later). In an essay about the New York group for Document Journal, the writer Olivia Treynor called it "at once a space to warn the greater (virtual) community of authentic abusers, and a place to chastise a shitty boyfriend — maybe diagnose him with narcissism and share his selfie — in front of a chorus of fellow jaded bachelorettes."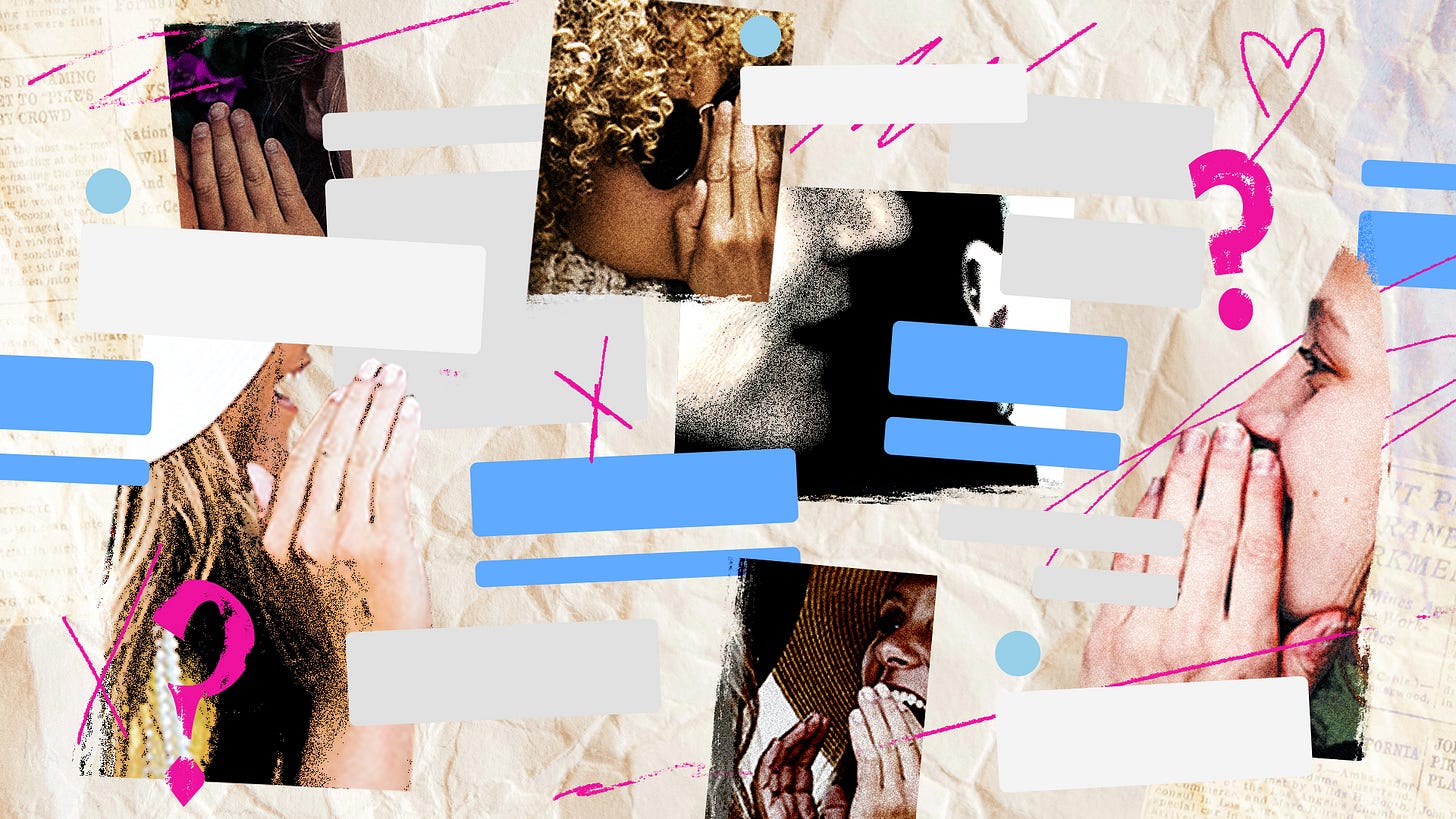 I was curious about how repulsive men would have to behave in order to warrant ending up in this group (short answer: not very). By my count, there are roughly ten posts a day. Were all of these men worthy of multiple red flag emojis? It was time to find out.
'I get bad vibes from it'
I first found out about the group when I was drinking wine on the sofa and gossiping with my neighbour. "I'm in this Facebook group," she said, scrolling through her phone. "And it is wild."
She showed me a few posts and I asked if she could add me. "Oh no," she said, wide eyed, explaining I'd have to request to join, agree to follow a bunch of rules, but even then, I might not get in. "It's not that simple."
Keep reading with a 7-day free trial
Subscribe to The Mill to keep reading this post and get 7 days of free access to the full post archives.